Your Journey Starts Here
Before We Begin
Visit, read, watch, and learn
Prepare for your first interview by doing a little research. Read about us, watch our videos, and visit our website and social media.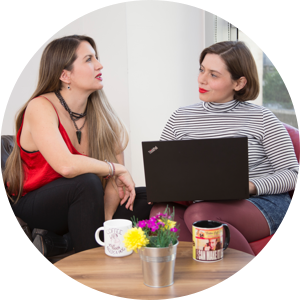 Initial Interview
Let's get to know each other
Your first interview will be with a member of our Talent Acquisition Team. This is our chance to get to know each other - we'll give you the scoop on Avature, and you can tell us the things we can't learn from your resume.
Ask questions:
In this stage you can learn a lot about us, so prepare a list of things you'd like to know.
Take your time:
We'll dedicate as much time as we need to get to know each other.
And remember, throughout the entire process:
Coordinate with us:
We'll work with you in finding the best time for our interviews to fit your schedule.
Tell us about yourself:
Feel free to share everything that represents you as a person, like passions, interests, and hobbies.
Dress comfortably:
We have a casual workplace, so leave the suit at home.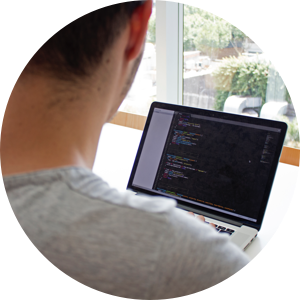 Technical Exercises
Put your programming and teamwork skills to the test
We'll evaluate your skills in:
Programming - get ready to code!
Communication and collaboration.
Analytical and problem-solving.
Areas such as algorithms, data structure, OOP, architecture, and design patterns.
Tips:
Have fun with it:
It's not the final answer we care about - it's the path you take to get there.
Interact with your interviewer:
Ask questions, think out loud, explain your reasoning, and justify your decisions.
Be prepared:
Make sure to go over the subjects we'll be evaluating.
Practice:
We use a really awesome software for these interviews: Codility. You can find plenty of material to practice on their site.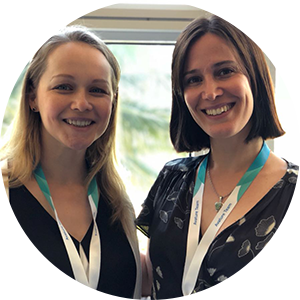 Meeting the Team
Get acquainted with your potential colleagues
In this last interview you'll meet the manager of the development team we believe is a good fit for you. This way you can learn about the team projects and the team can learn about you.
Tips:
Ask questions:
This is your chance to get to know about ongoing and future projects, as well as your potential manager and teammates
Be yourself:
Your authenticity helps us guarantee the right team placement.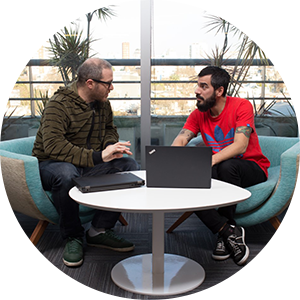 Final Decision
At the end of the interview process, everyone who was part of your Avature journey will get together to share their thoughts and come to a final decision. A member of our Talent Acquisition Team will contact you to let you know how we'll continue.